Tar Heel Capital
Global Innovation
Absolute return fund with focus on innovation and high-quality small and medium companies operating in fast growing markets.

All investment decisions are driven by in-depth research and based on rigorous analyses. Fund management team members are significant investors.

Machines could take over 80 million American and 15 million British jobs over the next 10 to 20 years. That's roughly 50% of the workforce in each country.
- Andy Haldane, Chief Economist at the Bank of England

There will be so many IP addresses…so many devices, sensors, things that you are wearing, things that you are interacting with that you won't even sense it.
- Eric Schmidt, ex-CEO Google

Never before our sector was more exciting and full of possibilies than today. Digitization gives new chances of growth and reduces barriers for another billion players.
- Andrew Wilson, CEO Electronic Arts

I do believe this is bigger than the first wave of the Internet. 50 billion devices will be connected online by 2020.
- Chuck Robins, CEO Cisco
Investment Philosophy
Long-term shareholder of carefully selected companies.
Sector and geography diversification.
Exposure to innovators able to disrupt the whole industries.
Long-biased to maximize return but hedged to reduce downside in a bear market.
Strategy
Focus on liquid assets
If needed, the fund can free up cash by offloading
assets into the market without any significant drawdown.
We can adjust exposure to current market situation.
Active management
We are looking for outstanding companies. We do not follow
indices, sectors or other funds. Our long-term exposure to selected
companies is based on above-average potential driven
by strong business fundamentals.
Minimising significant allocation to cash
We work hard to find long exposure to specific stocks through
a rigorous analytical process. Sitting on cash, bonds or passive
investments is not in our DNA.
Risk-reward
We are looking for companies with significant value protection thanks to recurring business with a great potential coming from innovation, new products and new markets.
Stock selection is based on individual, company-specific factors - no 'shooting from the hip', no top-down investments.
Luxury goods and consumer
Entertainment and video games
Others
- disruption happens
everywhere
Geography
Fundamentally sound and innovative companies are listed in every country but developed markets are the most important region.

Access to business models not available to investors with mandates limited only to specific countries or regions.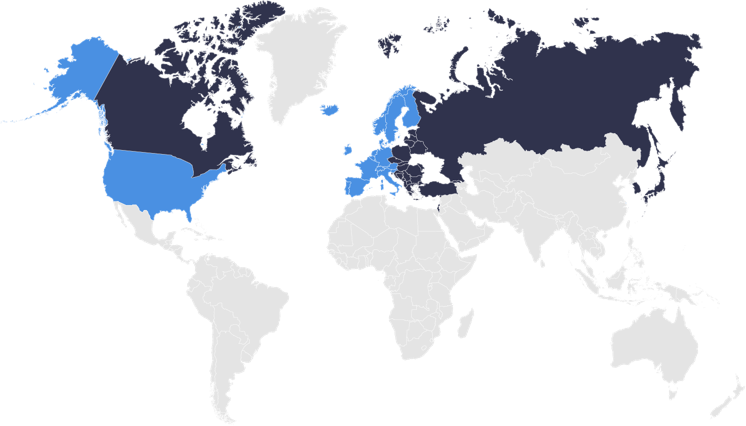 Experience
---
20+ years of experience
We have a track record of 20+ years.
Our credo is containing to invest our own money in the funds that we manage.
As a result, our interests and motivations are aligned with that of our investors and partners.
Experience
---
Strong team
Rafał Dobrowolski is Lead Portfolio Manager of Tar Heel Capital Global Innovation. For his whole career strong believer in picking well researched companies globally. For the last 5 years Rafał was managing PKO Technology and Innovation Global and PKO Innovative Companies Global funds with assets under management in 2016 exceeding 200 million EUR.
For 2 years Rafał gained experience as equity analyst focused on Technology, Media, Telecom and small and medium companies, both domestic and foreign. Rafał is a CFA and CAIA charterholder and has a Polish Investment Advisor Licence.
Legal structure
Tar Heel Capital Global Innovation is a Closed-End Investment Fund with limited distribution.
Fund is regulated by Polish Act on Investment Funds. Minimum investment 40 000 EUR.
Fund is administered by AgioFunds TFI S.A. (polish fund management company), mBank S.A. (Commerzbank group) is a fund depositary.