Our Team
We are a flexible and interdisciplinary team of people believing that a well-defined
goal matched with talent and systematic work brings luck to our investments.

Grzegorz Bielowicki
Founder and Managing Partner
Grzegorz Bielowicki is a founder and managing partner of  Tar Heel Capital. He started his career working for US entrepreneurs  investing in Poland. He was a lecturer at Kozminski University in Warsaw.  Then, for seven years he was a shareholder and the President of the Board of Vos Logistics Polska Sp. z o.o. (formerly Euroad).  After selling Euroad to an industry investor in 2003, he established Tar Heel Capital.
Grzegorz graduated with distinction from the University of Chicago, Booth School of Business (MBA), and earlier from the Faculty of Management at the University of Warsaw – also with distinction.  He holds a licence of an aircraft pilot.

Rafał Dobrowolski
Portfolio Manager, Tar Heel Global Innovation Closed-End Investment Fund
During his entire professional career he dealt with investments in innovative companies listed all over the world. For 5 years he managed funds such as PKO Technology and Innovation Global orPKO Innovative Companies Global CIF , which became the largest mandate of this type in Poland offering consequently attractive rates of return.  The funds' assets in 2016 exceeded 200 million EUR.
Formerly, Rafał was also an Equity Analyst at PKO TFI S.A., where he specialised in technology, media, telecommunication sectors, as well as SMEs, both Polish and foreign. Rafał holds international titles of CFA – Chartered Financial Analyst, CAIA – Chartered Alternative Investment Analyst and an Polish Investment Advisor licence.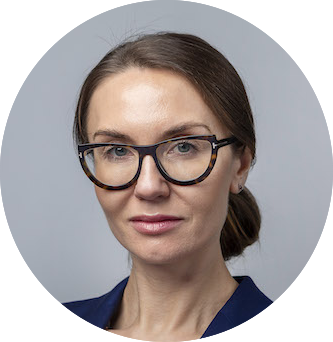 Agnieszka Dyszczyk
Administrative Director
Agnieszka is responsible for the legal and office-related support of Tar Heel Capital group.
She has a degree in international relations from the Warsaw School of Economics and completed a postgraduate course in law in practice for managers at Kozminski University.

Hubert Gębala
Partner
Hubert started his professional career in the transaction consultancy department at KPMG and Trigon. For many years he was associated with Central Europe Trust, a consultancy company, where he assisted Polish clients from the broadly defined manufacturing sector with business process optimization, evaluation of investment projects and equity transactions.
Hubert graduated from two faculties (finance and banking and marketing and management) at the Warsaw School of Economics. He was also a student of the University of Groningen in the Netherlands.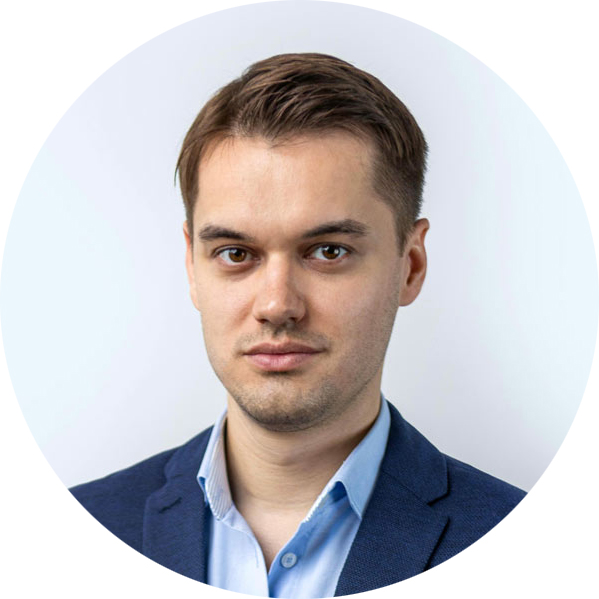 Kacper Glas
Associate
Prior to joining Tar Heel Capital, Kacper gained his professional experience at Deloitte's Financial Advisory division where he worked as an Associate advising both domestic and global financial institutions in the field of M&A transactions.
Kacper graduated from the Warsaw School of Economics (Quantitative Methods in Economics).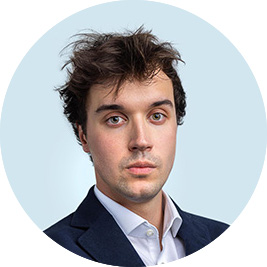 Fryderyk Janik
Senior Analyst
Fryderyk joined Tar Heel Capital in 2022 and works principally on analyzing potential investment opportunities. Prior to joining THC, Fryderyk worked as Senior Associate in M&A advisory department at PwC, where he started his professional career in investment banking. He has project track record across multiple sectors, including technology, industrial, logistics and renewables.
Fryderyk graduated from King's Business School at King's College London.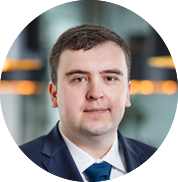 Andrii Komarov
Associate
Andrii gained his professional experience at international and local investment banks. Prior to joining Tar Heel Capital he worked as an Associate at a capital markets department of Santander Bank. He also worked at IPOPEMA Securities and Citibank International specializing in capital markets transactions advisory (M&A, IPO).
Andrii graduated with honours from Kozminski University in Warsaw (Finance & Accounting with specialization in Corporate Finance)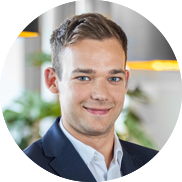 Karol Markiewicz
Senior Analyst
Prior to joining Tar Heel Capital, Karol gained his professional experience at Fidea Corporate Finance where he worked as an Analyst advising both domestic and global companies in the field of M&A transactions. He also worked at the Boston Consulting Group and EY Corporate Finance.
Karol graduated from the Jagiellonian University (Law) and Cracow University of Economics (Finance&Accounting).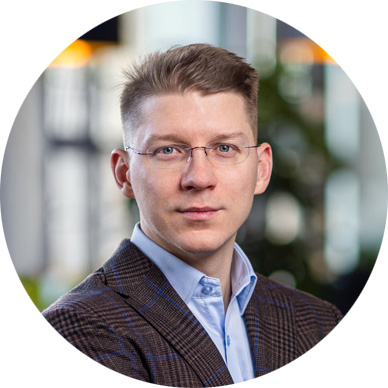 Jacek Przybył
Partner
Jacek gained his experience in an Australian investment bank, Macquarie in London, where he worked as a Financial Analyst and as a consultant at the Warsaw office of EY Corporate Finance, advising clients on infrastructural projects. Before joining the Fund, he was a Senior Financial Analyst in the investment banking department in mBank group.
Jacek is a graduate of the London School of Economics and Political Science and University of Essex.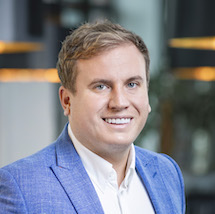 Andrzej Różycki
Managing Partner
Andrzej Różycki, managing partner of Tar Heel Capital, has over 15 years' experience in private equity investments and overseeing IPOs and SPOs in the capital market.
He advised companies of various sizes on how to arrange capital via public offerings and private placements, and how to best communicate with institutional investors, as part of his company InnerValue. Andrzej holds a degree in finance and accounting (specialising in corporate finance) from the Warsaw School of Economics.

Piotr Skoneczny
Investment Director
Piotr worked at global investment banks, Morgan Stanley and Nomura, advising on mergers and acquisitions. Before joining THC, he worked at Darby Overseas – a private equity fund operating within Franklin Templeton Investments – where he was responsible for the CEE region.
Piotr graduated from the Finance and Accounting Department of the Warsaw School of Economics.

Dorota Skowrońska
Head of Human Resources
Dorota is responsible for human resource management within Tar Heel Capital and fund's portfolio companies.
Dorota has over twenty years of professional experience in international companies, first of all in the professional services sector, including consulting services such as PwC, Andersen, Deloitte and secondly telecommunications sector such as Lucent Technologies. Prior to joining Tar Heel Capital, Dorota has worked for almost 11 years as a Human Resources Director.in the professional service company, Cushman & Wakefield specialized in the commercial real estate advisory.
Dorota is a graduate of Psychology Faculty with social psychology as her major at Warsaw University. She also replenished her HR knowledge during workshops at the IESE Universidad de Navarra.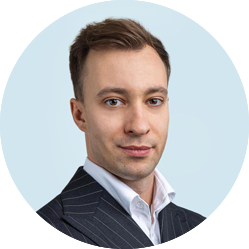 Michał Szkiłądź
Senior Analyst
Prior to joining Tar Heel Capital, he worked at Santander Bank, where he was responsible for debt advisory for project finance transactions. His previous experience includes working in valuation and modelling department at Deloitte as well as M&A advisory at Rothschild & Co and CIC Corporate Finance.
Michal is a graduate of the University of Amsterdam (UvA) with a degree in Finance.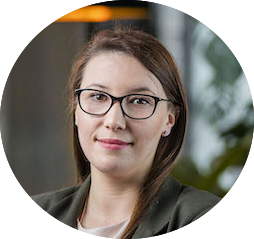 Aneta Tarantowicz
Office Manager
Aneta gained her experience during various internships and student placements, e.g. at the Ministry of Foreign Affairs. She is a graduate of international relations at the University of Warsaw.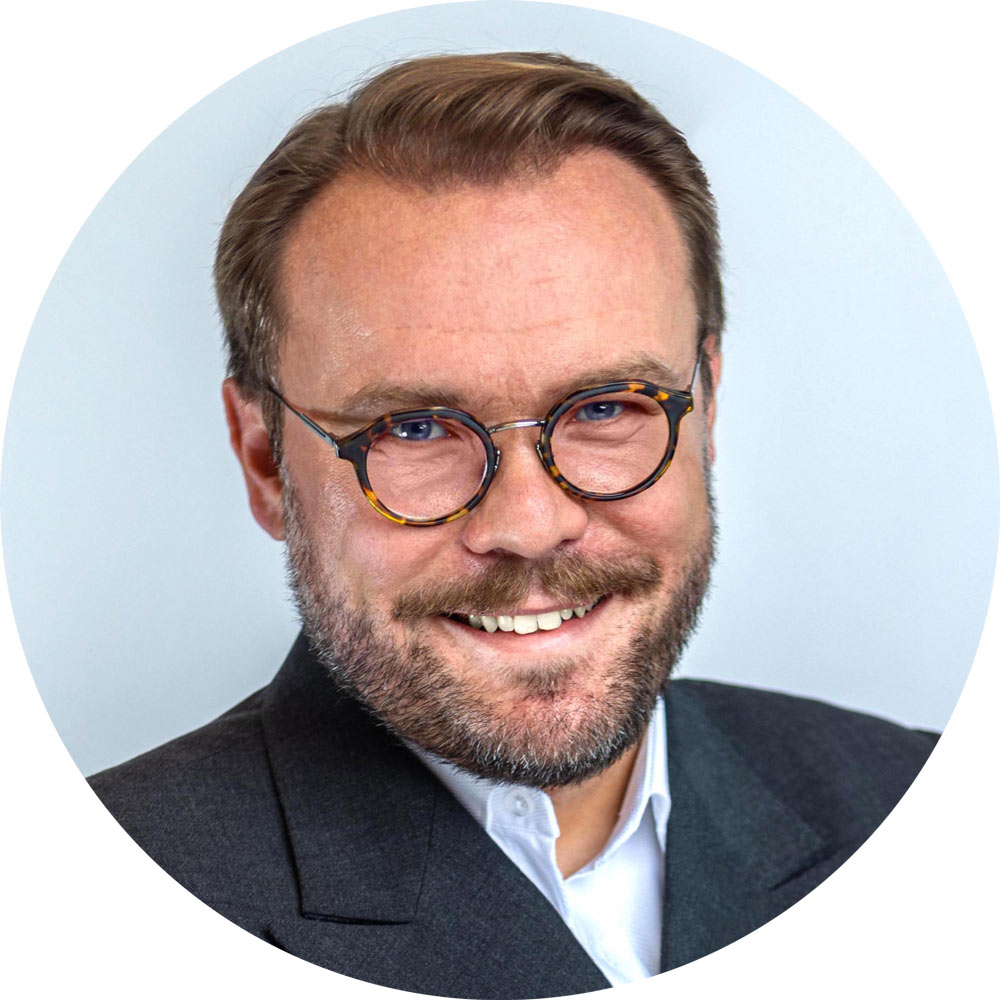 Tomasz Waligórski
Advocate, General Counsel
Throughout his career, Tomasz has advised on M&A deals: ranging from venture capital investments to transactions with the value in excess of one billion euro. He has advised on the investments of 4 of the 10 world's largest private equity firms, as well as on corporate matters of Polish and international companies (inter alia Chevron, EDF, Polbank, PPF, Żabka).

Prior to his cooperation with Tar Heel Capital, Tomasz was an advocate at CMS international law firm. Now he runs his own advocate practice. In 2016 he was one of the laureates of Dziennik Gazeta Prawna's "Rising Stars" award.

Tomasz studied law at the Warsaw University and Copenhagen University. He is a member of the Warsaw Advocate Bar.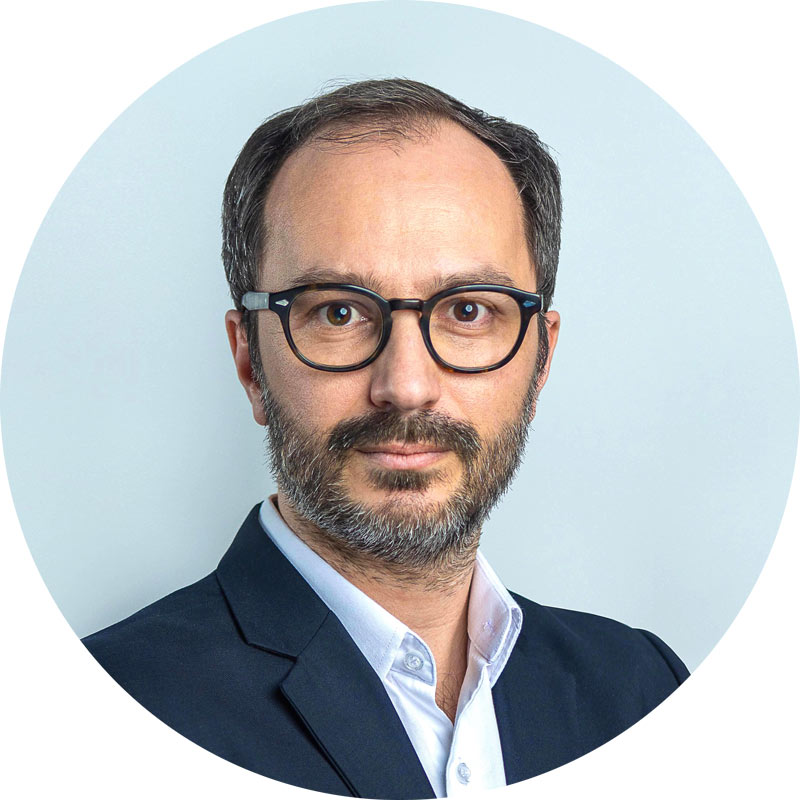 Jakub Wronkowski
Head of Marketing
For many years he ran a public relations agency specializing in communication of technological projects and venture capital funds. Prior to starting cooperation with Tar Heel Capital, he was Chief Marketing Officer at Business Link – joint venture Skanska Property Poland and AIP and was a member of the supervisory board of a company listed on the Warsaw Stock Exchange.
Jakub graduated from international relations at the University of Warsaw.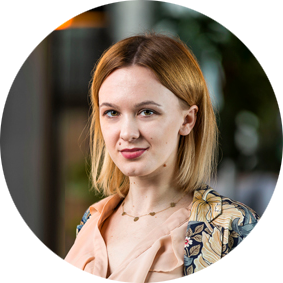 Katarzyna Figura
Office Assistant
Katarzyna gained her administrative experience in public institutions (i.a. Police Headquarters), and also in private corporations as an Office assistant.
She completed postgraduate studies of management and executive psychology at SWPS University.