Case study: Rockfin's mission for carbon-free Power Generation
Rockfin specializes in designing and manufacturing auxiliary hydraulic systems for fuels/hydrogen extraction and transport and for the power generation. Rockfin is at the center of the technological change posed by global warming and the aim to reduce CO2 emissions. 
When acquired in 2013, Rockfin's products were mostly dedicated to coal-fired power plants. We outlined a new strategy to address the environmental concerns in the changing market. The company started to phase out the coal-related business.
Rockfin refocused to more environmentally conscious applications:
Renewables

Geographically distributed and flexible power generation sources, balancing renewables' fluctuating production

Nuclear power generation, the backbone of a low-carbon energy system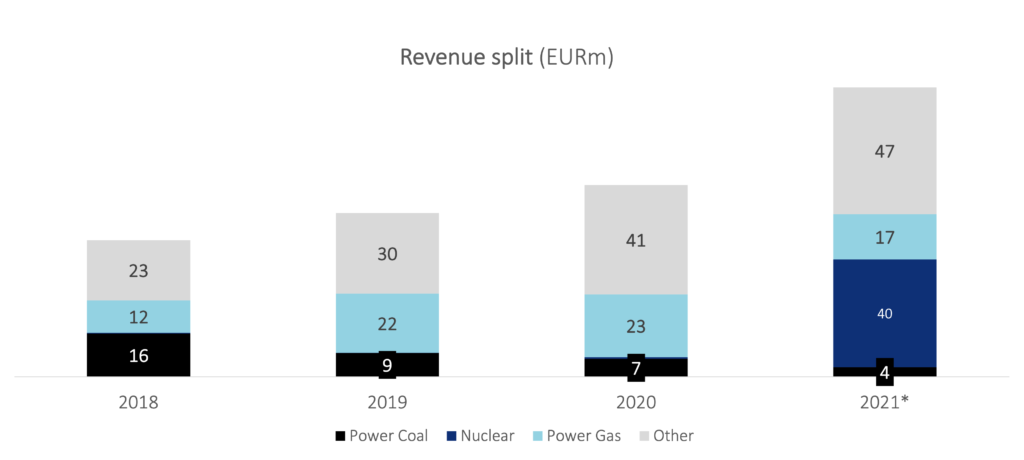 *For 2021 backlog value as of January 2021
In 2018 Company implemented products for the fuel of the future – hydrogen. Rockfin has been actively developing proprietary hydrogen products, e.g. solid-oxide fuel cell and turbine electrolysis units.