THC Fund Sells Rockfin
THC Fund finalised the sale of 100% shares of Rockfin, a global leader of auxiliary systems for energy and production sectors. The new owner of the company is the Czech investment company, Jet Investment, which has announced its plans to build a holding engaged in energy transformation.
Rockfin was founded in 1991 and currently employs 700 people, including over 200 engineers. It specialises in designing and manufacturing of auxiliary systems and integrating critical machines applied among others in conventional energy, distributed energy and renewable energy sectors, in hydrogen generation and processing, in extraction, processing and transport of hydrocarbons. The main clients of the company include such enterprises as Siemens, GE, Mitsubishi, MAN Energy, Rolls-Royce and Kawasaki.
Rockfin, which was a part of the THC fund, was purchased by the Jet 2 fund that belongs to the Czech investment company, Jet Investment, for which this is one of the largest acquisitions so far. This is the fund's third investment in the past two years in the sphere of technologies for the energy industry – previously they've acquired the world's leading manufacturer of cogeneration units TEDOM and the 2 JCP engineering group, which manufactures specialized devices for gas turbines.
– We invested in Rockfin to take advantage of selling, engineering and manufacturing synergies, as well as those in research and development. We want to build a strong industrial platform within our fund Jet 2, which will offer solutions for transformation to clean energy and decentralized generation. Together with two of our companies, Rockfin will offer sophisticated energy solutions to enable this structural change in the energy sector, e.g. developing hydrogen devices and infrastructure. This is exactly the sector we would like to lead in Europe in the future – says Igor Fait, founding partner of Jet Investment.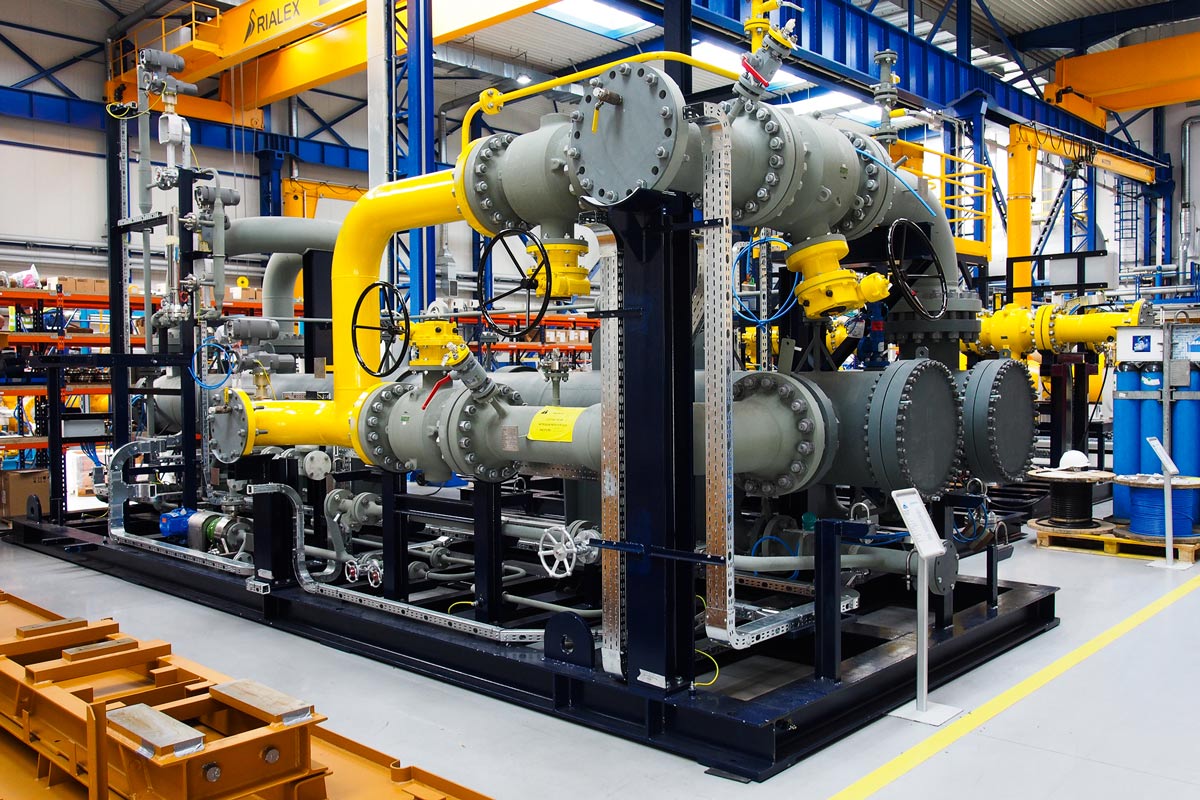 Since 2013, when the Polish private equity fund Tar Heel Capital invested in Rockfin, the company has greatly increased the scale of its operation, among others by investments into extension of production halls from 5 300 to 11 000 m2 and rebuilding the product portfolio in the direction of more advanced systems and high-potential markets such as RES and hydrogen. At the end of 2021, the company reported revenue of PLN 370 million and PLN 43 million of EBITDA.
– Since THC's acquisition of Rockfin, we have tripled its revenues and almost quadrupled its EBITDA. We focused on R&D and the development of an innovative, diversified products portfolio, boosting production capacity and investing in international expansion. Thus, we have become the global market leader in mission-critical auxiliary systems for energy and manufacturing sectors. We would like to thank Rockfin management and employees for their outstanding achievements and wish them continued success as they embark on an exciting journey with their new owner – says Andrzej Różycki, managing partner at Tar Heel Capital.
Rockfin was a part of the portfolio of the THC 2 fund, which invested over EUR 50 million and together with debt financing approx. EUR 100 million in 9 companies. The TOMMA network of diagnostic laboratories was sold in 2019 to PZU Zdrowie, while Dobrowolski, a manufacturer of special vehicles, was taken under the wing of industry investor – R&G holding from Germany in 2021. The THC portfolio also includes: Transsystem, Mera Systemy, ELPLC, Flavourtec, Aludesign and TMR.
In 2019, the THC 3 fund was launched, which in the next years will assign over EUR 100 million of own funds to acquisitions and development of Polish companies – at the present moment, the portfolio includes Suret, Cad/ Cam Solution, Radpol and the Dentity dentistry group.
PwC M&A Team was a lead sell-side transaction advisor in the process while GIDE supported the Fund on the legal side.